Hong Kong stands as one of Asia's most captivating destinations, blending urban sophistication with natural allure. This dynamic city boasts everything from skyscraping architectural marvels to scenic mountain paths, ensuring a diverse range of experiences for every kind of traveler. In this guide, we spotlight ten must-see attractions and activities in Hong Kong—covering iconic landmarks, enriching cultural pursuits, exhilarating hikes, and delectable culinary delights. Whether you're a newcomer or a returning visitor, Hong Kong continually offers something fresh and fascinating to explore.
The Peak
A visit to Victoria Peak, commonly known as "The Peak," ranks high on any Hong Kong itinerary. Offering unparalleled views of the city's iconic skyline, this locale is a tourist favorite. Ascend to the summit via the historic Peak Tram—a charming ride that's been delighting visitors for over a century. At the apex, you'll find The Peak Tower, a hub of dining, shopping, and entertainment options. For panoramic vistas, venture along the Peak Circle Walk. For a dining experience with a tranquil backdrop, don't miss The Peak Lookout, renowned for its delectable cuisine and inviting ambiance.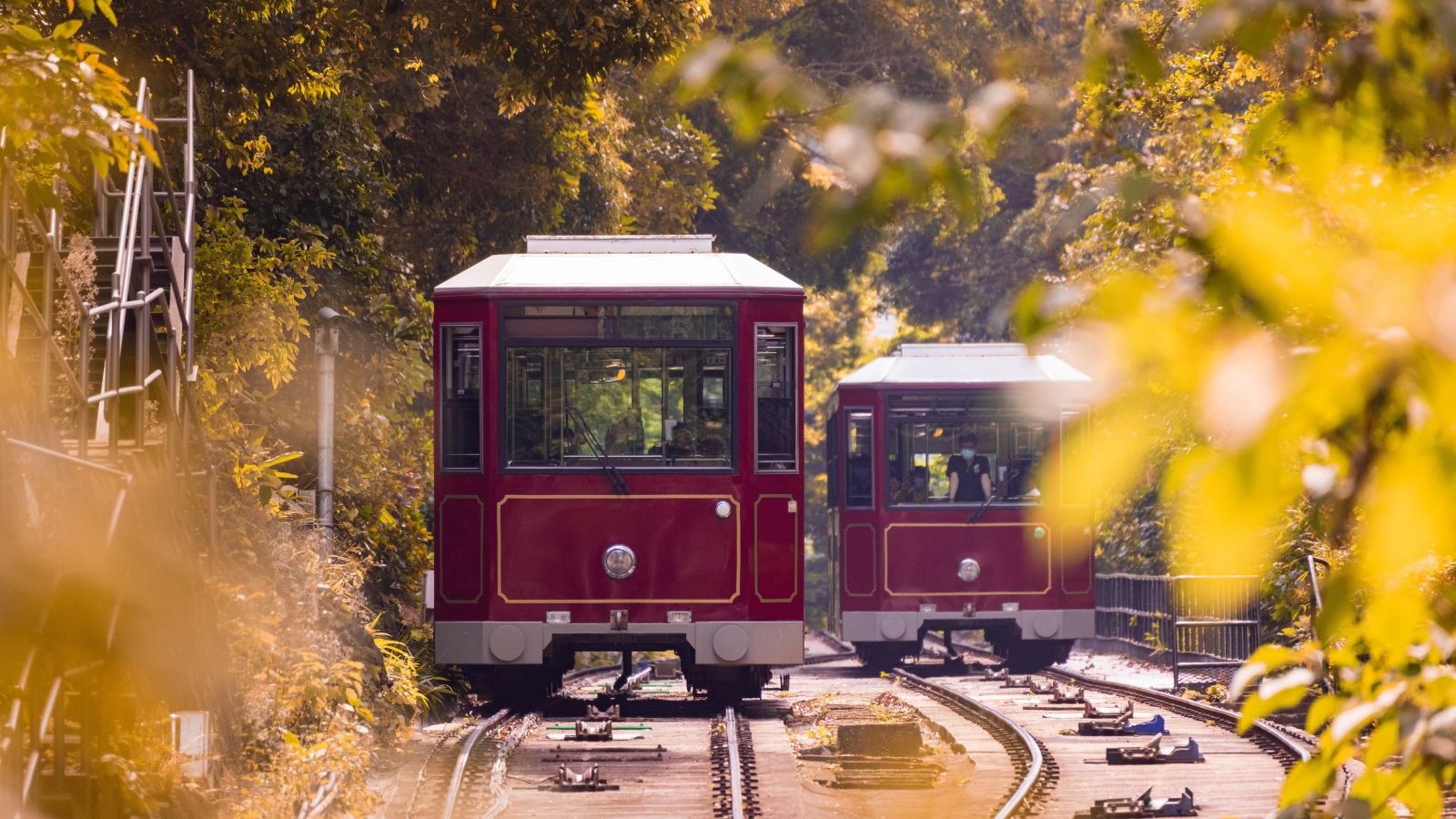 Victoria Harbour
For a captivating view of Hong Kong's skyline, don't miss a stroll along the Tsim Sha Tsui Promenade, leading to the Avenue of Stars. This walkway gifts you with sweeping scenes of Victoria Harbour—perfect for photography. The Symphony of Lights, a dazzling multimedia show featuring lasers, lights, and music, illuminates the skyline nightly at 8 p.m. As you wander, you'll encounter the historic Clock Tower, a snapshot-worthy relic of colonial Hong Kong. Near the tower, hop on the iconic Star Ferry for an inexpensive, yet unique, harbor crossing. Alternatively, elevate your experience with a rooftop drink or by exploring various scenic viewpoints. Ideal for romantic walks or family excursions, Tsim Sha Tsui Promenade promises an unforgettable harborfront experience.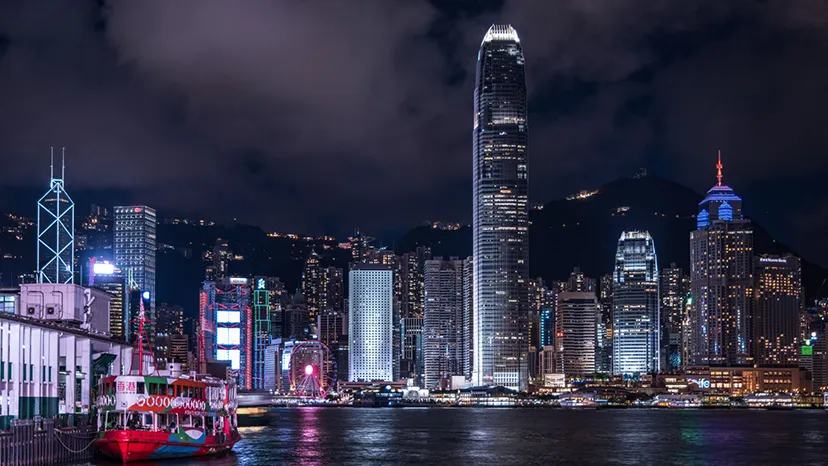 Lantau Island - Big Buddha, Ngong Ping 360, Tai O
The trio of Ngong Ping 360, the Big Buddha, and Tai O Fishing Village form an essential cultural circuit on Lantau Island. Start with a picturesque cable car ride on Ngong Ping 360, which whisks you to the towering Big Buddha, the world's second-largest seated bronze Buddha statue. Adjacent to the statue, delve into the fascinating financial history of Po Lin Monastery, which grew its net worth from a modest HKD 22.4 million to an impressive HKD 1.4 billion. Just a short distance away, Tai O Fishing Village enchants with its stilt houses, authentic seafood, and preserved traditional lifestyle. Opt for a Tai O boat tour to appreciate the village from the water or roam local markets for unique souvenirs and local delicacies. You can check our Tai O food recommendations. Whether your interests lie in history, culture, or natural beauty, Lantau Island offers an enriching experience you won't want to miss.
Theme Parks - Disneyland and Ocean Park
Hong Kong boasts two iconic theme parks: Ocean Park and Disneyland, each offering distinct experiences. For adrenaline junkies and marine enthusiasts, Ocean Park is a must-visit. The park melds thrill rides and roller coasters with captivating animal exhibits, allowing visitors to engage closely with marine creatures such as dolphins, sharks, and sea lions. Don't miss the cable car ride, which grants panoramic vistas of the ocean and the craggy mountains. Alternatively, Disneyland serves as an enchanting haven for families and Disney aficionados, featuring whimsical rides, shows, and beloved characters that captivate visitors young and old. Whether you opt for the thrill of Ocean Park or the magic of Disneyland, both are unforgettable highlights of any Hong Kong itinerary.
Temples - Wong Tai Sin, Man Mo, and more
Hong Kong is a treasure trove of temples, each offering a unique window into the city's diverse cultural tapestry. For instance, the Wong Tai Sin Temple, renowned for its intricate architecture and divination practices, honors the Taoist deity Wong Tai Sin. Nestled in the Sheung Wan district, the Man Mo Temple captivates visitors with its large, suspended incense coils and pays homage to the gods of literature and war. The Ten Thousand Buddhas Monastery in Sha Tin impresses with its collection of over 12,800 miniature Buddha statues, along with panoramic hillside vistas. Lastly, the Chi Lin Nunnery and Nan Lian Garden stand as tranquil retreats amid urban chaos, exemplifying classic Chinese landscape design. Whether you're drawn to Taoism or Buddhism, or simply wish to immerse yourself in Hong Kong's rich cultural milieu, these temples are essential visits.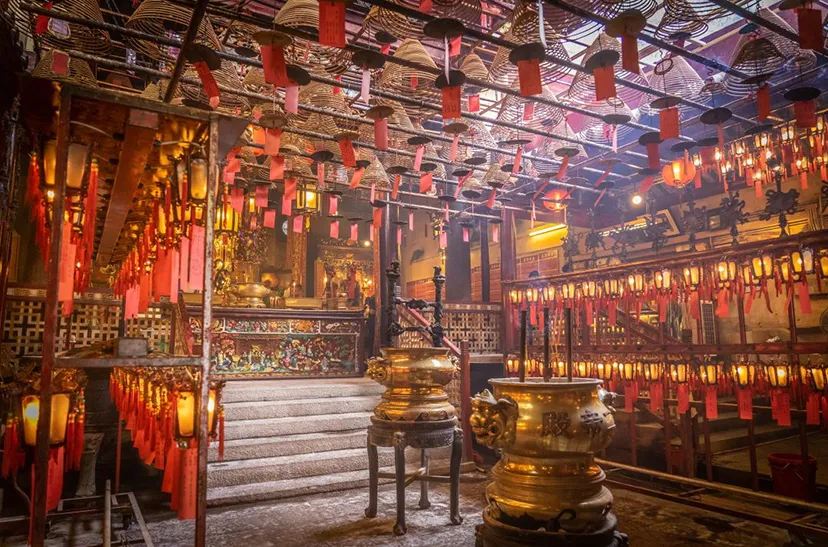 Local Markets - Ladies Market, Temple Street
Hong Kong is a true shopper's paradise, offering a diverse array of markets to explore. While Ladies Market, Temple Street, and Stanley Market are well-trodden tourist spots for souvenirs, clothes, and trinkets, a more authentic experience awaits at the Goldfish Market, Flower Market, Bird Garden, Apliu Street, Golden Computer Centre, and Antique Market. These, along with various wet markets scattered across the city, provide a wide spectrum of products, from fresh produce and seafood to electronics and antiques. Navigating these markets not only immerses you in the local culture but also presents an opportunity to discover unique treasures to bring back as souvenirs. For mall enthusiasts, Kwai Chung Plaza, Island Beverley, Laforet, and Argyle Centre offer a blend of high-end brands, trendy boutiques, and budget-friendly options.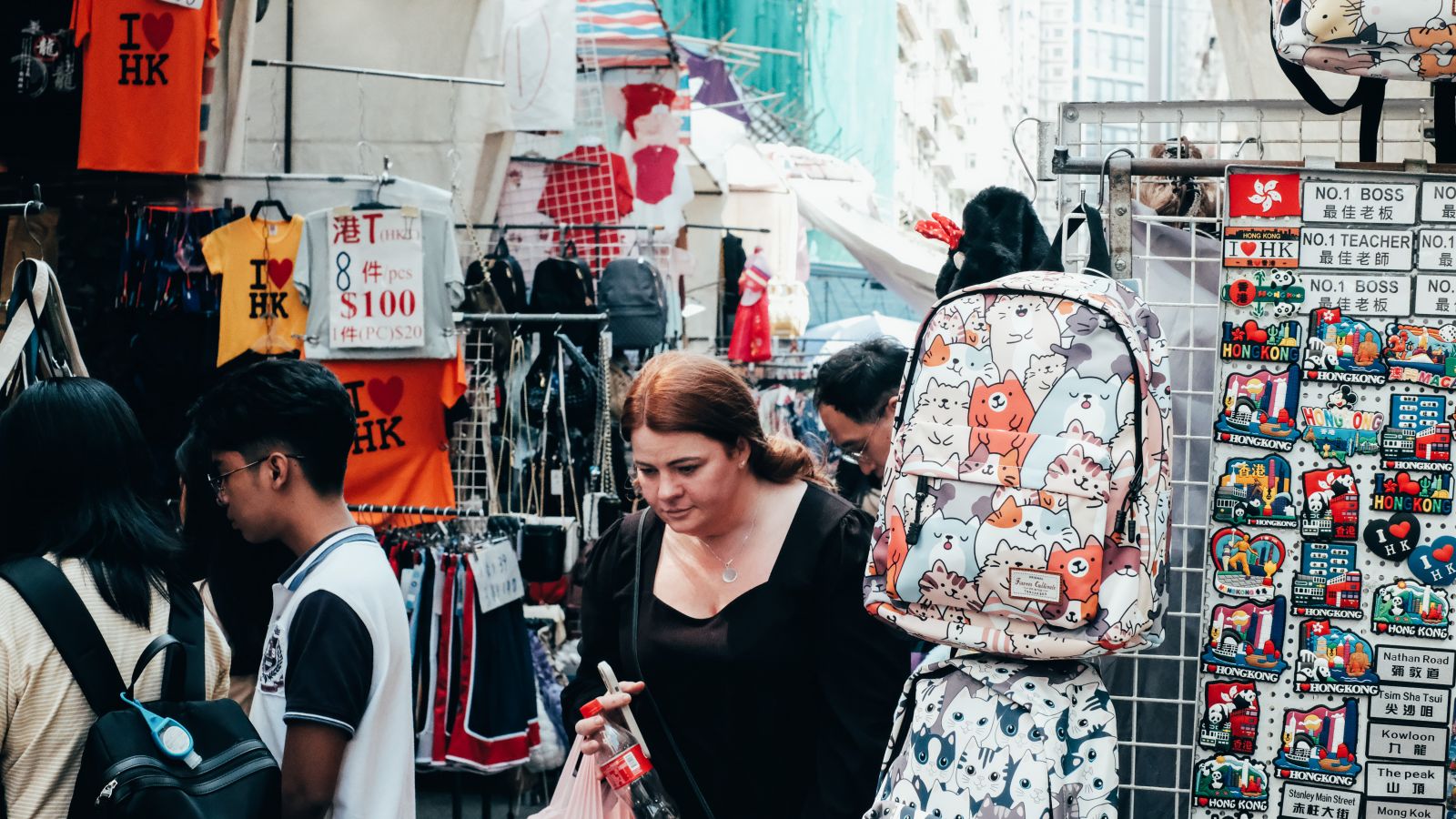 Foodie's Paradise
A culinary adventure awaits you in Hong Kong, a haven for food enthusiasts. From mouth-watering Dim Sum to succulent Hong Kong-style BBQ meats, the city's gastronomic offerings are diverse and delectable. Venture into a Dai Pai Dong for authentic street food or relax in a Cha Chaan Teng, where comforting, budget-friendly local dishes abound. Don't forget to indulge in the city's renowned pastries, like the iconic egg tart. For a communal dining experience, partake in a hot pot feast, cooking a variety of fresh ingredients in a bubbling broth right at your table. With such an expansive culinary landscape, Hong Kong ensures every meal is an exploration of flavors and traditions. Check out our top 16 must-try food and restaurant recommendations!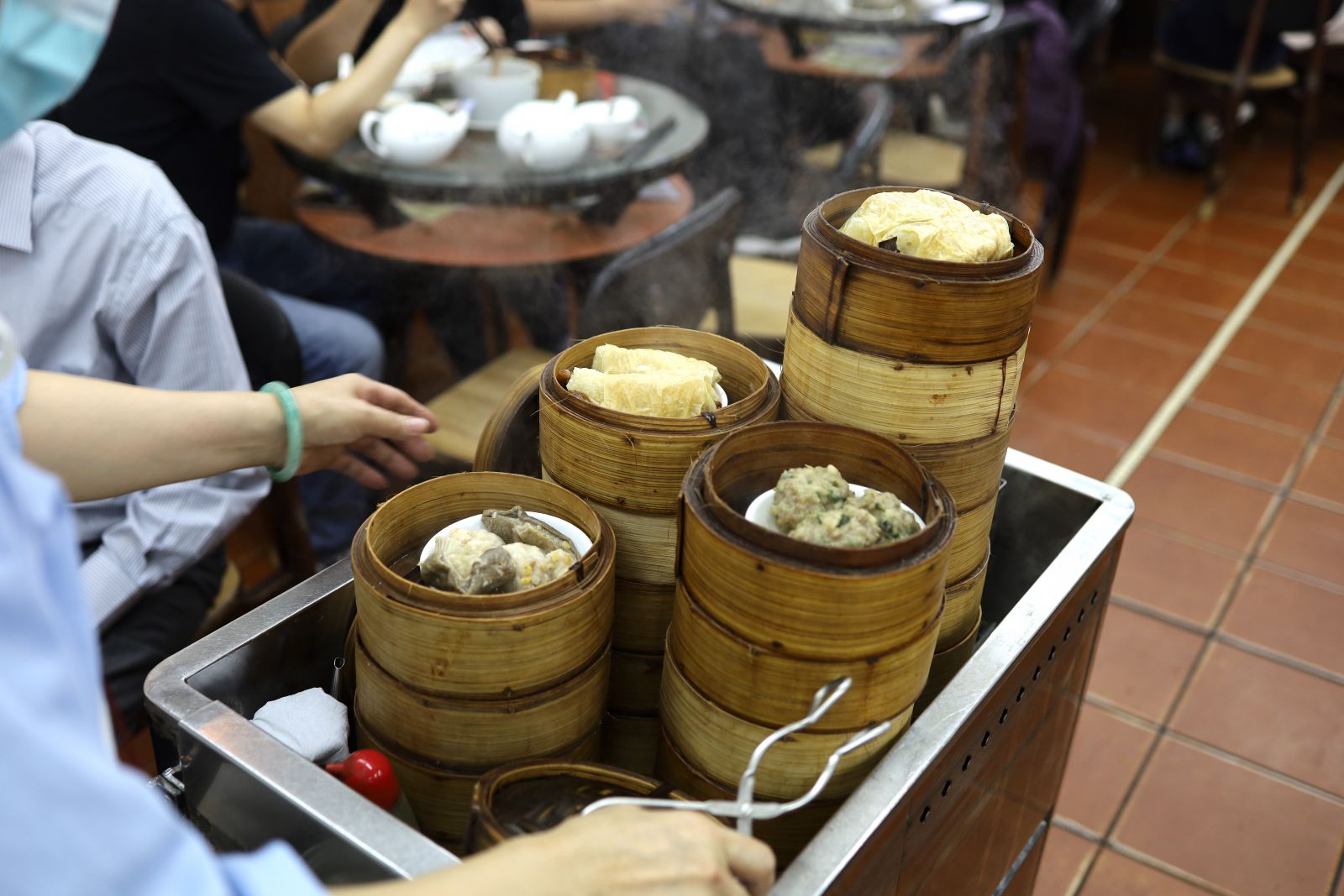 Nightlife in Lan Kwai Fong (LKF) and Tsim Sha Tsui
Hong Kong's nightlife is as dynamic as it is varied, offering something for everyone. While Lan Kwai Fong, Soho, and Knutsford Terrace are bustling hubs brimming with trendy bars, clubs, and eateries, areas like Kennedy Town and Prince Edward provide a more localized, laid-back atmosphere. For a touch of luxury, ascend to rooftop lounges like Ozone, Felix, or Sevva to sip cocktails with a panoramic city view. Alternatively, step into hidden gems like Please Don't Tell, Ping Pong Gintoneria, and Mizunara: The Library for an intimate speakeasy experience. For budget-friendly fun and socializing, consider joining the Hong Kong Pub Crawl, hosted every Thursday in Lan Kwai Fong. Whatever your nightlife tastes may be, Hong Kong promises an unforgettable evening of excitement and entertainment.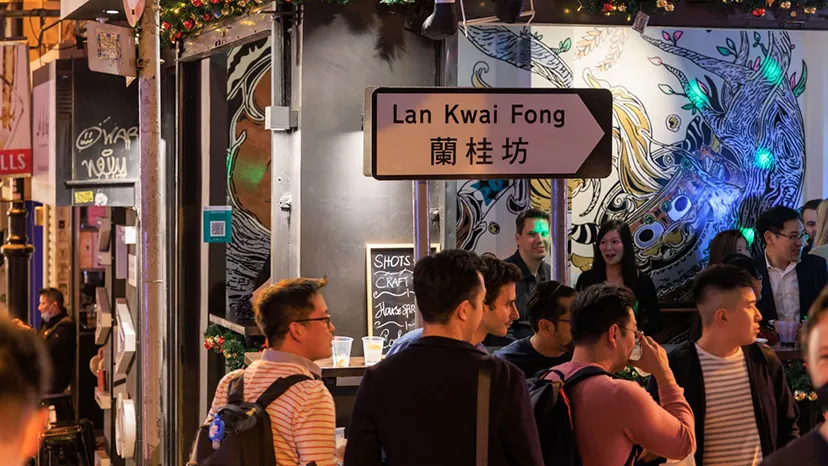 Discover the Great Outdoors
While Hong Kong's Dragon's Back and Lamma Island trails are often the go-to choices for tourists, the city offers a wide range of lesser-known but equally rewarding hiking experiences. The Lion Rock hike, for instance, not only boasts sweeping views of the Kowloon Peninsula but also introduces hikers to the Lion Rock Spirit—a cultural belief deeply embedded in Hong Kong's identity. Equally captivating is the MacLehose Trail Stage 2, renowned for showcasing what many consider to be Hong Kong's most exquisite beach, coupled with awe-inspiring natural scenery. Whether you're a seasoned trailblazer or a casual outdoor enthusiast, Hong Kong's varied hiking landscapes offer something tailor-made for you.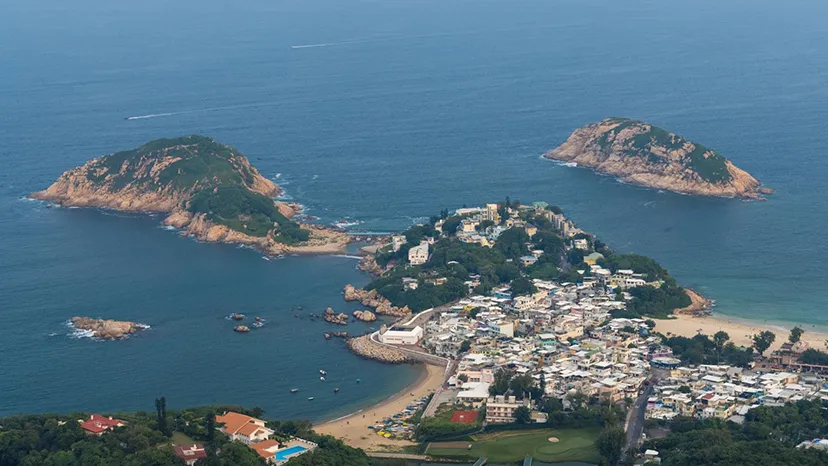 Outlying Islands
Hong Kong's outlying islands offer a serene counterpoint to the city's bustling urban life. Although Lamma Island is often a go-to for travelers, the archipelago is home to numerous other hidden gems. For instance, Cheung Chau lures visitors with its labyrinthine streets, succulent seafood eateries, and idyllic beaches, making it ideal for a day excursion. Similarly, Peng Chau is a compact island that invites leisurely exploration by foot and serves as a window into traditional island lifestyles. For those in search of solitude, South Lantau's Mui Wo offers a secluded retreat with pristine beaches and scenic hiking trails. With some foresight, you can even opt for an overnight stay on one of these islands, allowing for a deeper dive into the tranquil island life and revealing an entirely different facet of Hong Kong.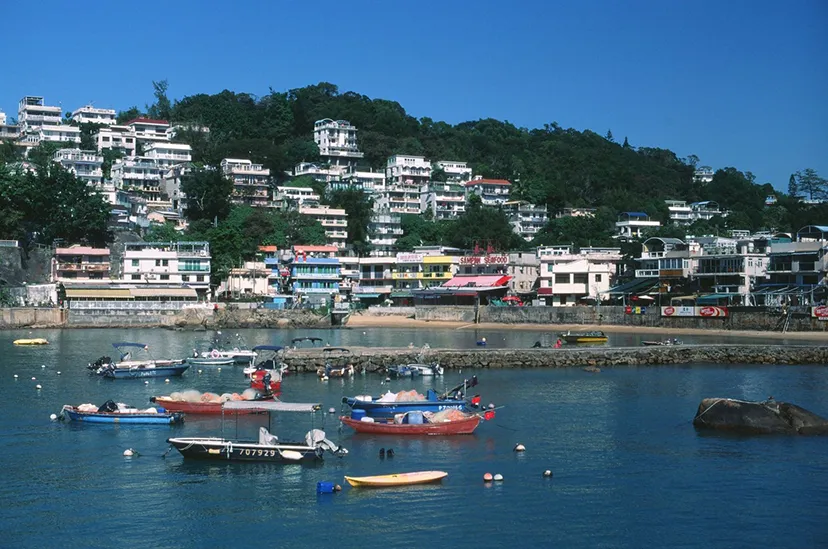 Hong Kong is a pulsating metropolis brimming with diverse attractions and activities for every type of traveler. Whether you're in the city for a brief sojourn or intend to delve deeply into Hong Kong's multifaceted culture over a longer stay, this curated list of top ten must-visit spots and experiences is your gateway to maximizing your time in this captivating destination.