Felix, up on the 28th floor of Hotel Peninsula, is where you feast your eyes on the breathtaking harbor view and on the array of modern European dishes by qualified - Chef de Cuisine Juan Gomez.
A Harmonious Sip With The Symphony
The Felix Bar is one of the best bars where you can enjoy the world's most dazzling laser show -- Symphony of Lights. For those seeking to delight in a couple of expertly crafted cocktails while enjoying the radiant spectacle, it is advised to arrive at least thirty minutes prior to the scheduled showtime or to make reservations in advance. However, if your intention is to unwind with one of the bar's renowned signature cocktails, we suggest arriving after 8:30 pm. By then, the lively party-goers have typically moved on, granting you a bright atmosphere to relish the night vistas while sipping on an exceptional drink. Prepare to immerse in a night of unforgettable elegance at one of Hong Kong's most stylish and captivating destinations.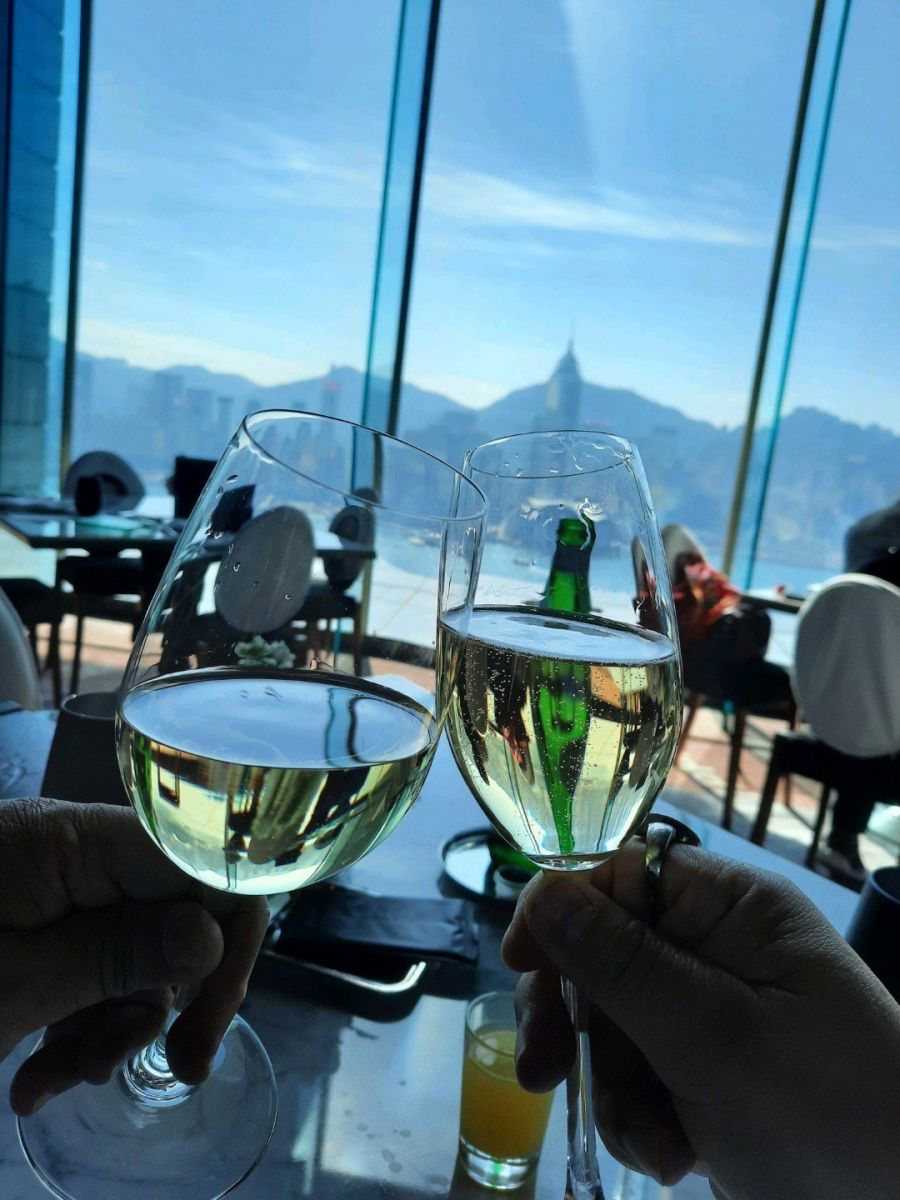 An Unexpected Intimate Experience
Felix extends its attention to detail even to the gentlemen's washroom. Step inside and discover an unexpected feature that elevates the restroom experience to new heights. Here, in the middle of modern elegance and impeccable design, a special view awaits, ensuring that every moment, even within these intimate surroundings, becomes a memorable part of the Felix journey. It's a testament to the restaurant's commitment to providing a truly exceptional and captivating experience in every corner.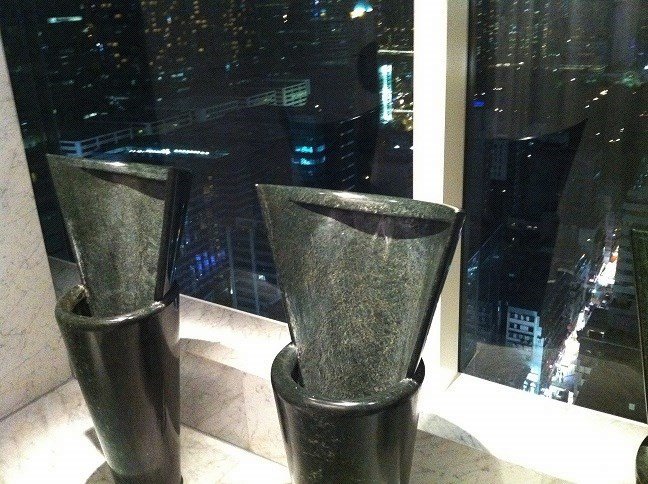 An Artful Fusion of Design and Appreciation
Designed by renowned designer Philippe Starck, the avant-garde restaurant is both modern and chic. The area called The Balcony is cozy, Crazy Box intriguing and even the washrooms have a view. A lovely touch is that on each seat, there is a black and white photo of a Peninsula employee, a thankful tribute to the staff.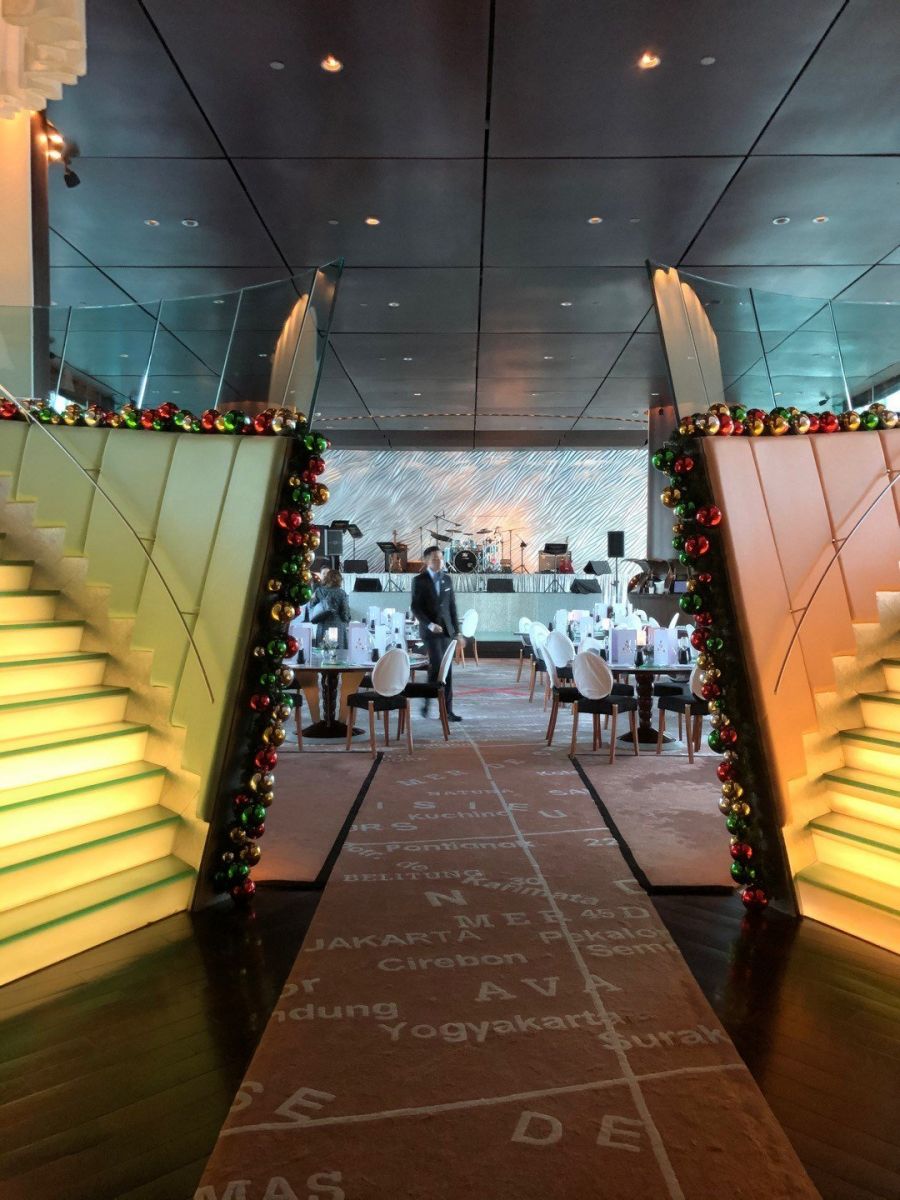 Chef de Cuisine Juan Gomez brings Mediterranean flair and over three decades of experience to the seasonal menu. Just to name a few great dishes: Pan-fried French duck liver with caramelized strawberries is a beautiful combination of flavours and divine texture. The Canadian shrimp dumpling with fennel-orange purée is incredible. Even better is the roasted Japanese beef tenderloin with mini gratin potatoes. Catch your serendipity on the seasonal menu.
A Soaring Rhythm At Sky-High Heights
To spice up the mood, the restaurant hosts an exciting lineup of music playlists, DJs, and special mixologist showcase. Even in day time, you can enjoy the sumptuous buffet brunch with a captivating view. Included in the buffet are free-flow, fresh seafood on ice, and an array of fine specialties. You can upgrade to exquisite champagne for your free flow. Check with the staff.
An extra merit to Felix for wonderful service which includes the well accommodation of gluten-free options for food, which a lot of restaurants in Hong Kong aren't able to do.