As you stroll down bustling Ashley Road, you'll notice a chalkboard displaying daily specials, an inviting open bar table, and rows of wooden stools. Glancing up, you'll spot the modest sign for Kowloon Taproom.
Though smaller than its sister location, Hong Kong Island Tap House, Kowloon Taproom shares the same passion for local craft beer. Adorned with beer posters and coasters, this cozy space features over 10 rotating taps representing a variety of styles and local breweries. The menu provides helpful tasting notes to guide your selection, and you can count on offerings from reliable breweries like Moonzen, Hong Kong Beer, Gweilo, Yardley Brothers, and Lovecraft. Accompanying the brews is a selection of standard pub fare that satisfies in choice, portion, and quality. Altogether, Kowloon Taproom stands out as the top craft beer destination in Tsim Sha Tsui.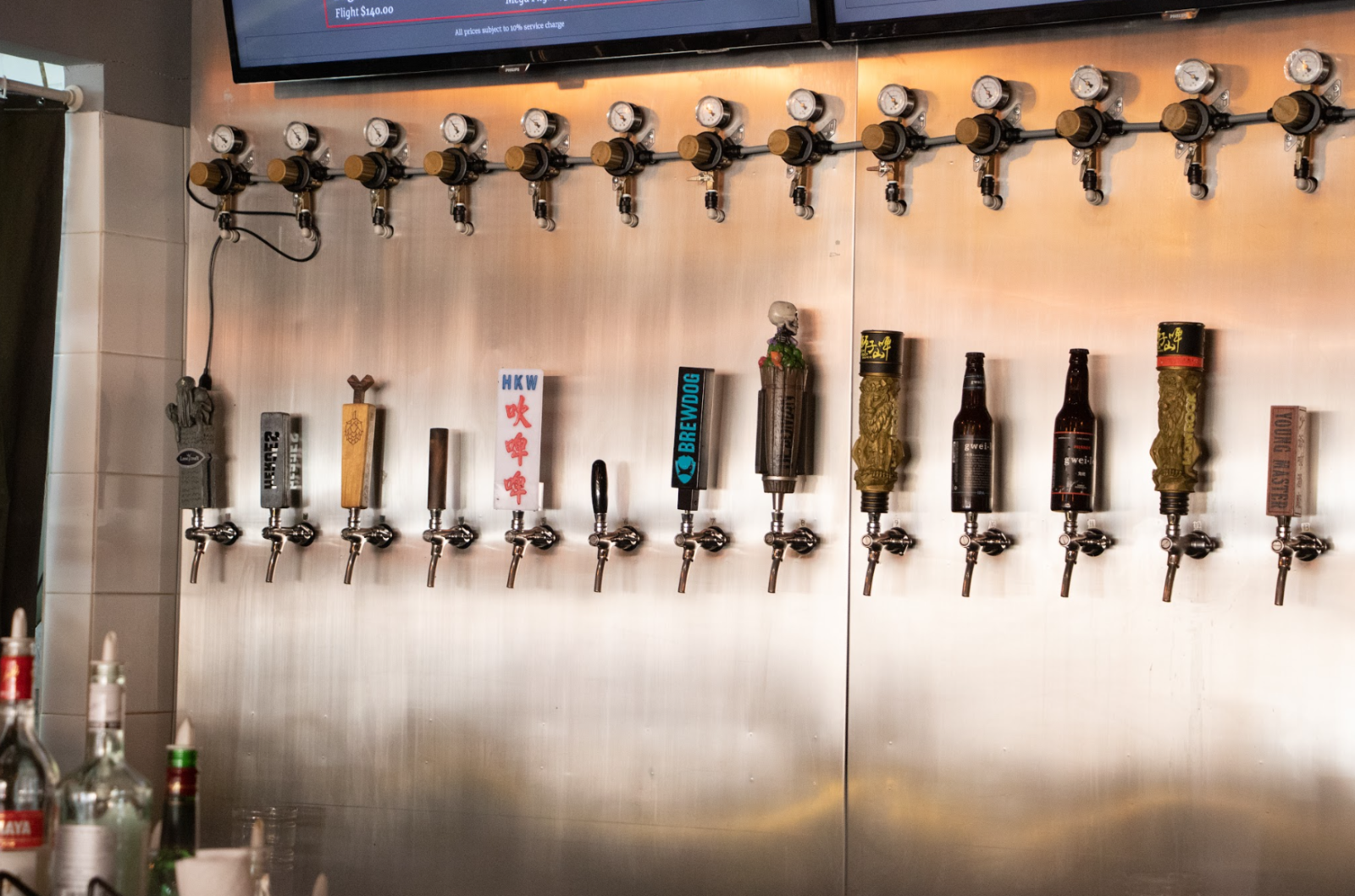 Venture to Kowloon Taproom and discover Hong Kong's thriving craft beer scene in a humble, compact bar. Drop by for a refreshing drink on a warm afternoon, and soak in the stark contrast between the bar's relaxed atmosphere and the bustling street outside. Nestled in Tsim Sha Tsui, the area boasts numerous restaurants, shopping destinations (though be cautious of tourist scams), and three major museums. Easily accessible by MTR and bus, the taproom is also a short 10-minute walk from the Star Ferry. museums. You can get there by MTR and bus. It is also a 10mins walk from the Star Ferry.